Podcast: Play in new window | Download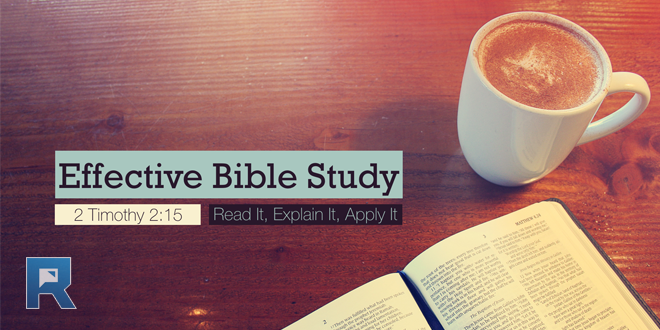 Note: Effective Bible Study is a Sunday morning study for Q1 2016 at North Charleston. Below are slides and helpful resources pertinent to our class discussions.
Lesson #6: Analyzing the Bible by Chapter
SUMMARY: Almost all of the Bible's chapters (either in part or in whole) have a definite development which, when studied, yields great riches. This lesson is designed to help us learn how to study and analyze the Bible by chapter.
Click here to download this lesson's study sheet (PDF).
Click here to download the answers for the back page of the study sheet (PDF).
Click here to download a printable handout of the slides (PDF).
SURVEY OF BOOKS OF THE BIBLE:
The following links are podcast episodes by Brad McNutt, a gospel preacher in Benton, Kentucky. 
LINKS:
Apologetics Press – A great resource specializing in Christian evidences. There are hundreds of great articles archived on their website, plus great books and media available for sale.
Apologetics Press FREE PDF Books – 25 titles online and downloadable for FREE.
Christian Courier – Incredible articles by Wayne Jackson (and some by his sons, Jason and Jared).
[Podcast] "How Can I Teach About the Bible Lands if I've Never Visited Them?" (Preachers in Training – season 1, episode 3)
Bible Land Photos – Tony Lawrence's (preacher for the Bybee Branch church of Christ in McMinnville, TN) website which features his personal, amateur pictures from the trips that he has taken to the Bible lands.
Bible Places – Professionally produced pictures of the Bible lands. Specific places or entire sets are available for sale and can be used for presentations. The "Pictorial Library of Bible Lands," and "Views That Have Vanished" sections are highly recommended.
Bible Land Passages – A series of videos produced by World Video Bible School, hosted by members of the Lord's church.
Zondervan Atlas of the Bible ($22.63)
[iOS App] Bible Maps PLUS – Free app with in-app purchases (note: if you were purchase all of the maps available as in-app purchases, the entire app would still only cost $5.99)
Halley's Bible Handbook ($29.99)
International Standard Bible Encyclopedia – In book form, this is a four-volume set of classic Bible encyclopedias. All of the content is online for free.
The Zondervan Encyclopedia of the Bible (5 volumes, $179.99)
BlueLetterBible.org – An incredible website (they also have an app) for Bible study. One of its many features includes integration with Strong's numbers, making it easy to do simple Greek or Hebrew word studies.
Gospel Advocate New Testament Commentaries (14 volumes, $229.99)
James Burton Coffman Commentaries on the Bible – Many volumes in physical book form, but the content is online for free.
SLIDES: