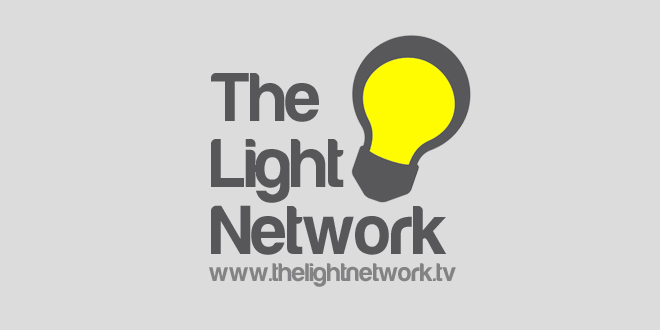 Friends of The Light Network,
I want to begin by simply saying thank you. Since January 2013, we have seen the Lord bless our work. We launched TLN on January 4, 2013 with a launch party. On that day, the Clarks, the Clevengers, the McNutts, and my wife and I wondered whether anyone would listen to our podcasts. Today, I am happy to tell you that we have surpassed 100,000 downloads of our audio content, not counting tens of thousands of plays from the video content that we have produced in the past year and a half. While we celebrate this important milestone, we are constantly aware that the glory is not ours. We are the vessels, and the Word that we herald is the true treasure (2 Cor. 4:7). To God be the glory as The Light Network shines (cf. Mat. 5:16).
[highlight]Current Podcasts:[/highlight] The Light Network is comprised of 16 podcasts, 12 of which are released on a regular basis. The lineup of currently releasing content includes the following shows: Biblical Manliness, The Book Club, The Church on Trial, Culture Shock, Late Night at TLN, Light from the Past, Preachers in Training, The New You, This Christian Life, Under the Juniper Tree, and, our women's programming, The Royal Family Podcast and Wifey Wednesdays. Additionally, we have non-standard content that is released from time to time under our TLN Specials show.
Three of our podcasts are currently in archived status. Those shows are Ready to Worship, The Salvation Podcast, and  Navigating the New Testament (which is for women). While these shows do not release new content weekly, all of their previous episodes are still on our website and available in iTunes.
[highlight]New and Returning Podcasts:[/highlight] TLN is excited to welcome several new shows to our lineup. First, let me mention Light from the Past, a podcast that is all about archaeology, ancient history, and biblical faith. I mentioned this show above because its first two episodes have already made their debut.
Next, I'm excited that Chris Clevenger has decided to resume the Ready to Worship podcast. Chris will focus on the psalms each week and will help us to prepare our minds for the Lord's day.
TLN regulars may have noticed the subtle return of Under the Juniper Tree. This is a much-needed podcast, and we're happy to bring it back to our lineup.
Chris and I have been working on a brand new podcast called Confidence in Christ. This is a paragraph-by-paragraph study through 1 John. Both of us are teaching through 1 John in our respective Bible classes and we're enjoying getting together each week to compare notes and discuss the text. This podcast will release in the near future.
Finally, I'm very excited to announce a new podcast for parents, called Arrows in Our Hand: Parenting with Purpose. Look for this one around the first of 2015, Lord willing. It's going to be a great show.
[highlight]Additions to the TLN Family:[/highlight] With new shows often come new hosts, which means that our TLN family is growing! We're happy to welcome Dewayne Bryant aboard as he hosts his podcast, Light from the Past. Andrew Crowe joins The Light Network team as the new host of Under the Juniper Tree. Since Andrew is now the host, this opens this previously women's-only podcast up to general audiences. Wesley Skelton will host Arrows in Our Hand: Parenting with Purpose. The Skeltons are a great family, who have supported TLN from day one. We're excited to welcome them to the team in a hosting position!

[highlight]Domestic Violence Awareness Month:[/highlight] In October, The Light Network will focus our efforts upon spreading awareness about domestic violence. We believe the light of God's Word needs to shine on this dark problem. Statistically speaking, someone you know has been or is a victim of domestic violence. But we don't need the statistics for us to know that. I'm sure you know someone who has struggled as a result of this problem. It's time to speak up. In October, The Light Network will shine the light on the darkness of domestic violence.
Will you help us in this campaign? There are several ways to help:
Buy a shirt. These shirts are designed to raise awareness about domestic violence as well as to direct people to the content that TLN will produce. We have Christian counsellors lined up who will come on the shows to discuss a Biblical solution and response to domestic violence, Brad will review some of the top books on this topic, and much more is planned. With God's blessings, the podcasts that we are able to release next month will serve as great resources to inform us all.
Spread the word. Share TLN's page, thelightnetwork.tv/stopviolence. Share the graphics on social media. When the podcasts are released, share those with others and encourage others to listen. We need your help as we attempt to speak out against domestic violence.
[highlight]The truth deserves the highest quality:[/highlight] Our team believes that the truth of the Bible should be delivered in the highest possible quality. Thanks to the generosity of the Collierville church of Christ, The Light Network uses professional microphones and other top-of-the-line recording equipment. The result is a clear, professional sound, which enables the truth to be plainly heard.
As podcasting continues its rapid growth, TLN will continue to shine truth's light all over the world!
Thank you for your interest in our work. Please continue to remember us in your prayers. We pray that God will be glorified and that souls will be reached with the gospel through our efforts.