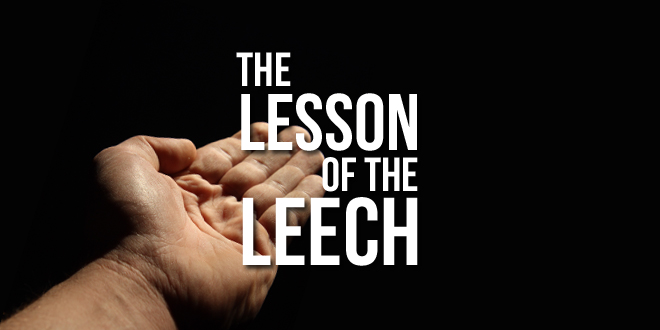 Some things never say "that's enough." They just keep taking and taking; they are never satisfied. The Bible gives us an example of one such creature – the leech – and then offers four more examples of things that never say, "Enough."
The leech has two daughters—
Give and Give!
There are three things that are never satisfied,
Four never say, "Enough!":
The grave,
The barren womb,
The earth that is not satisfied with water—
And the fire never says, "Enough!" (Prov. 30:15-16).
A leech only takes. And it takes, and it takes. It is never satisfied! The Bible says that its daughters are "Give and Give." In other words, they only want more. Further, the grave, the barren womb, the earth and its relationship to water, and fire are four more examples of things that are never satisfied. You know, a fire will continue to take wood as long as you continue to feed it wood. It's never satisfied!
If we aren't careful, we can become people who are never satisfied. Sin will make us that way. Is there anything wrong with things? Not until those things begin to rule our lives. The same goes for money (1 Tim. 6 will tell you all about that).
That's why learning contentment is so important.
Yesterday, we noted Philippians 4 where Paul states that he had learned to be content in whatever circumstance life threw at him. He realized each day's blessings. He recognized that God gives us every good gift. He had a relationship with Christ, and continually reminded himself of his focus. He repressed self-centeredness, substituting it with godliness. That's contentment, and that's what it takes to learn contentment.
As we go through life, we have to be on constant watch for the leeches. We can become addicted to something – yes, it could be drugs or alcohol, but it could also be something like TV or the Internet – and, almost before we realize it, we're hooked to a leech. We become covetous or jealous or lazy or rebellious, and all of these things can become leeches to our souls; they're never satisfied, always taking.
Let's wrap it up: No one has to go on living an insatiable life. Real satisfaction is available! Jesus says that the truth can set you free from the leeches of life (John 8:32). You can truly be satisfied in Him.
So, today, I want us to conclude these thoughts together by considering Hebrews 13:5-6:
Let your conduct be without covetousness; be content with such things as you have. For He Himself has said, "I will never leave you nor forsake you." So we may boldly say:
"The LORD is my helper;
I will not fear.
What can man do to me?"
[divider]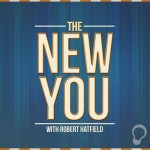 This is a partial transcript from my weekday podcast, The New You, where we focus on maintaining and accentuating the new that Christ created in each of us as Christians. A new episode is available each Monday through Friday on The Light Network. Click here to see all of the episodes.