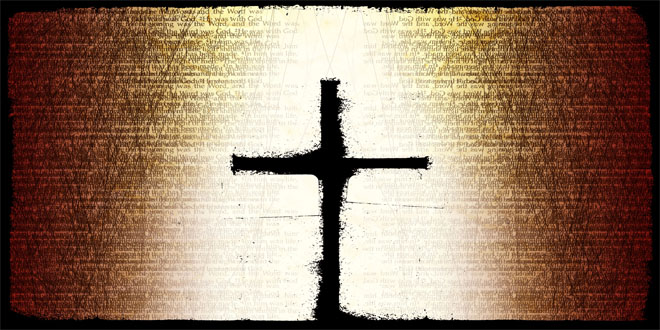 Redemption is an important concept in the Bible. In fact, you can find the theme of man's salvation – sometimes called "the scheme of redemption" – throughout the entire Bible. As you read throughout both Old and New Testaments, it's a healthy exercise to look for passages that show God's plan for man's redemption through Christ.
To redeem is to release (or liberate) by paying a ransom price. The Bible says that with God is abundant redemption (Psa. 130:7), and that our redemption "is costly" (Psa. 49:8). That's why Peter says,
… you were not redeemed with corruptible things, like silver or gold, from your aimless conduct received by tradition from your fathers, but with the precious blood of Christ, as of a lamb without blemish and without spot (1 Pet. 1:18-19).
So Jesus paid the ransom price by shedding His blood on the cross. In so doing, He liberated us, breaking us free from the bondage of sin (Rom. 6:18). Jesus paid the price that brought about our redemption. Now, we can take hold of eternal life through our obedience to the gospel call.
Redemption changes my outlook on life. It causes me to look differently at life's circumstances. In Romans chapter eight, Paul fleshes out that idea. Addressing a group of redeemed Christians (Rom. 3:24), he admonishes the Christians in Rome to focus on their redemption.
Because of redemption…
… I can bear today's burdens.
Paul says, "the sufferings of this present time are not worthy to be compared with the glory which shall be revealed in us" (Rom. 8:18).
… I long for something better.
We realize that we live in a sinful world. At best, this physical realm is temporary. James says that life here is like "a vapor that appears for a little time and then vanishes away" (James 4:14). To that point, Paul says that the whole creation yearns for something better than what we have here (Rom. 8:19-23). It's not that redemption has caused me to be discontent. Instead, redemption has helped me to focus my life in preparation for eternity.
[W]e also who have the firstfruits of the Spirit, even we ourselves groan within ourselves, eagerly waiting for the adoption, the redemption of our body (Rom. 8:23).
… I endure.
Paul wrote, "If we hope for what we do not see, we eagerly wait for it with perseverance" (Rom. 8:25). We can endure whatever life throws at us because of the hope that we have before us.
… I know everything will be ok.
That familiar passage, Romans 8:28, assures us that "all things work together for good to those who love God, to those who are the called according to His purpose." Redemption liberates us from the shackles of sin, making it possible for us to take hold of eternal life. When we cross life's finish line, we can know that everything will be great. Things will work out. We may suffer here, but we will rest in the hereafter.
Let's wrap it up: Isn't redemption beautiful? I'm thankful for a friend who helped me to recognize again the beauty of redemption. That friend recently passed from this life. His glory awaits him, he knew eternity would hold something better, he endured, and he knew everything would be ok as long as he walked God's way. What about you? What about me? Will we live the life of the redeemed?