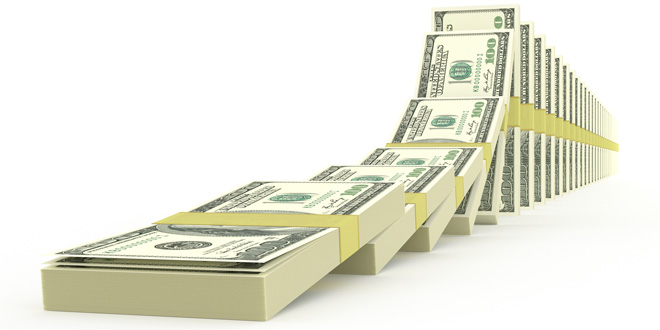 Evidence of the secularization of our culture continues, with little hope of change in the future. One in five Americans now say that faith does not play an important role in their lives. This data comes from the most recent faith poll conducted by NBC News and the Wall Street Journal. NBC News reporter Carrie Dann released her article on Wednesday titled "Losing Faith: 21 Percent Say Religion 'Not That Important'." This number is up from 16 percent of Americans in 1999 who said that religion did not play an important role in their lives, and from 14 percent who admitted this in 1997.
The reason I said that there is little hope of change in the future is because of the demographics identified in the news piece.
The poll showed that these less religious Americans are more likely to be men, have an income over $75,000, to live in the Northeast or West and to be under the age of 35.
This data agrees with that from the Pew Research Center released one week ago today, on March 7, 2014. In their report titled "Millennials in Adulthood: Detached From Institutions, Networked with Friends," the Pew Research Center found that the youngest generation of adults, known as the Millennials (those born after 1980), are less likely to be religious. Roughly 20 percent of adult Americans have no religious identification. Of the Millennials, 1 out of 3 classify themselves as "nones," that is, they have no religious affiliation.
I know that, statistically speaking, many people become more religious as they age, but we have to remember that the Millennial generation (of which I am a part) is statistically the lowest when it comes to religion.
 These are at or near the highest levels of political and religious disaffiliation recorded for any generation in the quarter-century that the Pew Research Center has been polling on these topics (Pew report, p 4).
As the youngest adults in America today, the trends of the Millennials are actually the trends for America's future. Religion is on the decline socially speaking, and secularism is on the rise.
Dann's report repeats these same findings. The least religious Americans are under 35 years old and male. They live in the Northeast and in the West, and make over $75,000.
In his daily podcast, The Briefing, Dr. Albert Mohler identifies four salient points from the NBC News report:
Gender: Men are more likely to be secular than women.
Income: Those likely to be secular are likely to have an income over $75,000.
Geography: Those more likely to be secular are more likely to live in the Northeast and West.
Age: Those who tend to be secular tend to be under age 35.
Each of these four points is worthy of consideration, but the issue of income is the one that rises to the top in my mind. As a preacher, I am more dedicated to preaching about wealth and stewardship of wealth than I have ever been before. Preaching about money is often like preaching about worry. Both of these are important topics on which God has spoken in His Word. However, I find that many of us try to shake off these sermons. It's as if some are implying "I know you need to preach that because it's in the Bible, but we don't really need that sermon here in America." If there is anything that I have learned from traveling to foreign places and experiencing their culture it is that American Christians need to hear those topics the most.
Today, I am prayerfully considering the following verses. I want them to challenge my thinking and my view of the "American dream." I'm begging you to do the same.
Now he who received seed among the thorns is he who hears the word, and the cares of this world and the deceitfulness of riches choke the word, and he becomes unfruitful (Mat. 13:22).

And again I say to you, it is easier for a camel to go through the eye of a needle than for a rich man to enter the kingdom of God (Mat. 19:24).

And He said to them, "Take heed and beware of covetousness, for one's life does not consist in the abundance of the things he possesses" (Luke 12:15).

So is he who lays up treasure for himself, and is not rich toward God (Luke 12:21).

Now godliness with contentment is great gain. For we brought nothing into this world, and it is certain we can carry nothing out. And having food and clothing, with these we shall be content. But those who desire to be rich fall into temptation and a snare, and into many foolish and harmful lusts which drown men in destruction and perdition. For the love of money is a root of all kinds of evil, for which some have strayed from the faith in their greediness, and pierced themselves through with many sorrows (1 Tim. 6:6-10).

Command those who are rich in this present age not to be haughty, nor to trust in uncertain riches but in the living God, who gives us richly all things to enjoy. Let them do good, that they be rich in good works, ready to give, willing to share, storing up for themselves a good foundation for the time to come, that they may lay hold on eternal life (1 Tim. 6:17-19).