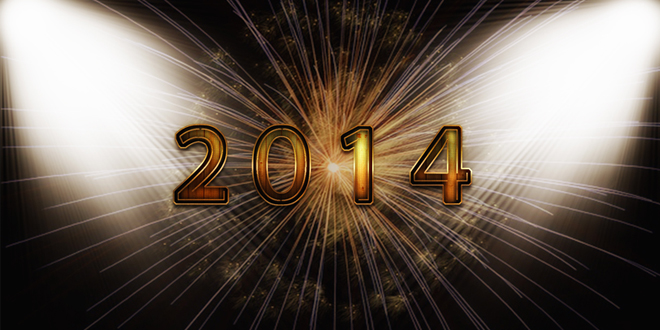 I am a work in progress. I imagine I always will be. On this blog, I share my progress, my observations, and tips that I have found helpful in living the Christian life and in preaching the gospel. As I am constantly trying to improve myself, I am also constantly seeking to improve the content that I share with you here. For me, a new year is a great and natural time to make goals and to give special attention to self-improvement.
When I look at great men of God like the apostle Paul, I'm encouraged by the fact that I am not the only one who needs improvement. Paul said he needed daily self-examination and improvement, just like I do.
[box type="shadow" align="aligncenter" ]But I discipline my body and bring it into subjection, lest, when I have preached to others, I myself should become disqualified (1 Cor. 9:27).[/box]
In the spirit of self-examination (2 Cor. 13:5), with the sincere desire to become more like Christ (1 Pet. 2:21), and in the interest of being the best I can be as a minister of the gospel (1 Tim. 4:15-16), I hereby declare these personal goals for 2014.
1. I will reach inbox zero by Friday of each week. I don't think I have ever reached inbox zero since I've had an email account (many moons ago with hotmail!). Too much of my time is buried in email. This year, Lord willing, I will maximize my time and my efficiency, beginning in my inbox.
2. I will read through the New Testament each month. I know many preachers have been doing this for years, but, for me, this is one of those stretch goals. This resolution will force me to block off time that I will dedicate only to personal Bible reading. I'm excited for this challenge.
3. I will set aside one day each week for visiting and evangelistic meetings. This will be a scheduled appointment with myself that I must fill. This will force me to actually seek Bible studies and opportunities to edify my brethren instead of just waiting to stumble upon those situations.
4. I will produce 50 episodes of the Preachers in Training podcast. Based on my experience from 2013, this is another lofty goal. At The Light Network, we believe the keys to the work's success and longevity are consistency and content. Rather than playing podcasting by ear, I hope to take PIT seriously as a regular part of my schedule and ministry.
5. I will post on this blog three times each week: Mondays, Wednesdays and Fridays. As I stated in my inaugural post for this website, this website has some selfish incentives that help me to stay creative and fresh, and to (hopefully) improve my writing skills. As I force myself to post at least three times per week, I will try to think outside the box both in content and in form (i.e., not just text posts). To bring focus to my blog posts and to better serve those who read my posts, I plan to introduce several new aspects to my website.
[highlight]A 2014 THEME ESPECIALLY FOR THIS WEBSITE[/highlight]: I have selected "Lord of All" as the 2014 theme for this website. While not every post will deal with the theme, many posts will. I'm excited to share these thoughts with you.
[highlight]SHORTER POSTS[/highlight]: My blog posts are generally around 600 words. In 2014, I will reduce that goal to 450 words per post. This will force brevity for me and will make reading my posts quicker (thus, more convenient) for you.
[highlight]IMAGES AND VIDEO[/highlight]: While most of my posts will be text posts, I plan to incorporate far more image and video posts this year.
[highlight]TOOLS AND TIPS[/highlight]: Finally, you will notice more "tools and tips" posts. These will be everything from "behind the scenes" type posts (such as how to produce podcasts and what equipment I use) to app and hardware reviews.
Thank your for reading and sharing this journey with me. My prayer is that you will enjoy God's blessings (1 Pet. 3:10-12) and walk in His light (1 John 1:7) this new year.