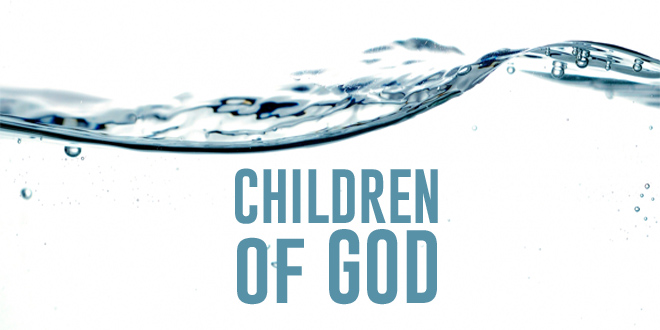 What an amazing privilege to be a child of God! Because of Jesus, we can be adopted into God's family (Eph. 1:5). As such, we are "heirs of God and joint heirs with Christ, if indeed we suffer with Him" (Rom. 8:17).
In 1 John, the Holy Spirit has a lot to say about the blessings of being a child of God. Here are four lessons about being God's child from 1 John 3:1-2.
1. God's grace makes it possible for me to be a child of God!
John says, "Behold what manner of love the Father has bestowed on us, that we should be called children of God!" (1 John 3:1). The word "behold" is designed to fix our attention, to cause us to take a long, penetrating look so that we are impressed with God's great love. We should be amazed and in awe that God permits us to be His people, to be called by His name. He has "bestowed," or given us this wonderful privilege.
2. The world does not know me because I am a child of God.
Not everyone appreciates God's people. We shouldn't take it personally, because the world "did not know Him," either, according to the end of 1 John 3:1. In other words, Christians will be rejected today for similar reasons that Jesus was rejected during His earthly ministry. R. C. H. Lenski, in his commentary, stated it this way:
The names of God's greatest saints are not engraved on the tablets of the world's temple of fame. This cannot be otherwise; if it were, the world would not be the world, and we should not be God's children (page 450).
3. I can know that I am a child of God.
The early gnosticism that permeated the culture during the time that John wrote this epistle was attempting to degrade the faith of the faithful Christians. John assures them, "Beloved, now we are children of God" (1 John 3:2). We can know that we are God's children, and we can know that we are God's children right now!
4. I will see Jesus because I am a child of God.
John continues, "We know that when He is revealed, we shall be like Him, for we shall see Him as He is" (1 John 3:2). Paul put it this way over in Philippians 3:20-21:
For our citizenship is in heaven, from which we also eagerly wait for the Savior, the Lord Jesus Christ, who will transform our lowly body that it may be conformed to His glorious body, according to the working by which He is able even to subdue all things to Himself.
Let's wrap it up: What an amazing blessing it is to be a child of God! It is by God's grace that I am His child. The world may reject me, but I know that I am His. One day, I will see Jesus and be with Jesus forever. You're a New Testament Christian! You're a child of God! That's a great reason to have some pep in your step today.
By the way, if you are not a New Testament Christian, I want to encourage you to become one. I'd love for you to contact me so that we can discuss this further.
[divider]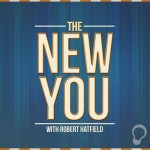 This is a partial transcript from my weekday podcast, The New You, where we focus on maintaining and accentuating the new that Christ created in each of us as Christians. A new episode is available each Monday through Friday on The Light Network. Click here to see all of the episodes.